APRILPOOLDAY
Founded in 2014 by 3 friends
with different skills but the same ambition.

Aprilpoolday iscreativity, is inspiration and is individualism.
The main concept for our products is that it must be
uniquely aprilpoolday and is designed for the real world.
So!!! Don't waste your time even for a second doubting the
quality. It's certainly practical for swimming.

Besides, the swimsuits are designed to be an instant classic.You can even wear it with your everyday cloth and can go wherever you want to,
not only swimming pool.

We believe in your creativity and can't wait to see
how you make aprilpoolday your own
and where you'll be taking yours next. : )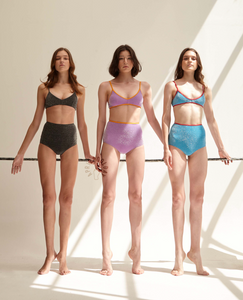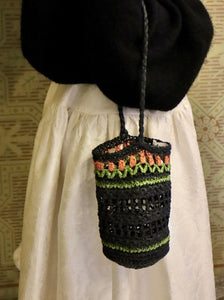 Summer Love With Handmade Designs
Driven by a love of craft and physical natural materials, the hands-on approach is enjoying an inspiring resurgence in the design world. Provenance, heritage and sustainability are now virtually mandatory aspects of brand development- qualities abundant in the craftsmanship associated with handmade design.
This summer we are bringing handmade goodies from craftmanships from Thailand, Germany, and across the globe!
Buy Now
Not Just Pajamas X CECloset
Not Just Pajama was born from a passion for SILK. 
It is a brand-new take on modern sleepwear. Founded in London 2015 through original design they create silk products that are as young and fashionable as they are luxurious. With natural silk at the heart of every unique piece, Not Just Pajama is the answer to a sophisticated lifestyle. New Silk · New Pajama
When a group of young fashion designers started the company in London 2015, they had one goal - to create silk products that are as young and fashionable as they are luxurious.
Made from the finest, sustainably sourced silk, our mission is to bring "Gentleness to wear" to answer to a fast-paced life for independent and gentle souls.

A beautiful blend of silk and art design, that's Not Just Pajama, and it's in our DNA. Behind every design lies a story waiting to be told. Behind every set of pajamas, a story waiting to be written. 
Shop Now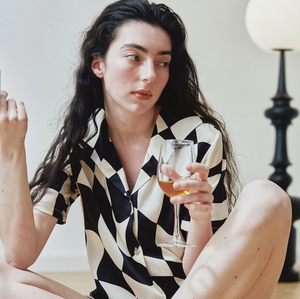 Iso Charms X CEClosest
In ancient times cultures charms were believed ward off evil or to bring good fortune to the wearer. Our charms can be 100% customiable with your favoirte people/pet's names and initials. Our charms can be made of gemstones, ceramic, glass, beads, and other fun unique materials.
Shop Now
CECloset - The Family concept store
CECloset has changed a direction from a women's contemporary clothing boutique to a family concept store!  Our exclusive Hat Collection 2021 was launched recently and our own childrens' clothing line is officially live!
  We are an online shop for well-created goods: Simple, organic and pure.  We have composed a hand-picked selection of goods and clothing for children and women, and bodycare that will satisfy your high demands on design, quality and a sustainable living.
  Our boutique has invited a carefully chosen selection of exclusive brands to work with us.  At CECloset uniqueness goes together with simplicity, modernity and trends combine with tradition, and the highest quality guarantees aesthetics and comfort.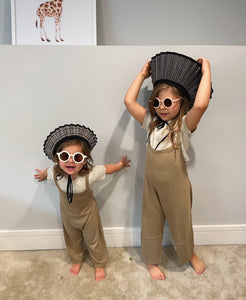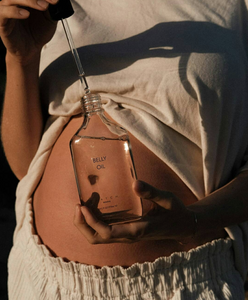 Meet Hatch - Mama Safe Wellness Products
The Stretch Mark Oil with 1,000 Person Waitlist Is Finally In Store!
HATCH MAMA is devoted to providing non-toxic, mama-safe, feel-good beauty designed to help mamas everywhere overcome the challenges unique to pregnancy. We're here to face the stretch marks, the thinning hair and the sleepless nights with you.
Shop Now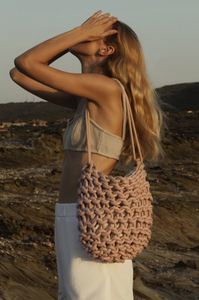 Alienina x Cecloset
Alienina was founded in 2008 by Italian designer Eliana Venier. This Italian accessory label's ethos is to bring new function and aesthetic value to everyday objects by extending their lifespan. Their thoughtful and creative approach includes sourcing unconventional materials, such as sailing and mountain climbing cords, cotton wicks for oil lamps and resin used for car parts, to craft their beautiful bags. 90% of the materials are repurposed production waste, washable and non-toxic. Each item is handmade in Italy by skilled artisans using techniques in ode to local traditional crafts. Inspired by natural elements, architecture and nautical influences, Alienina produces inherently unique bags, making no two the same. 
Shop Now!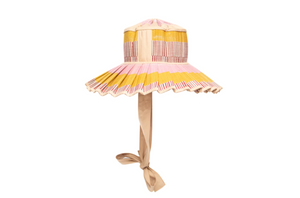 CECloset x lorna murray
We are collaborating with one of the world's top luxury hat boutique this summer!
Our summer collection with Lorna Murray includes a selection of exclusives pick by us. One of Lorna's biggest loves is the translation of traditional textiles to a contemporary context. We are super excited to share the inspirations with you.
Lorna Murray ss22
CECloset Hats
Every hat is hand-stitched and the children's selection is 100% customizable to match
shop the collection